Get early access to our LIV Format
Be among the first to trial our Tournament Configurator and set up your own team golf tournament. WAMP is opening up a limited amount of seats to organise tournaments this off season following the LIV Golf tournament format.
Get early access
Play your favourite format
For this early access season we are starting of with the LIV format.

We'll be adding more and more formats, easy to configure and fun to play!
Win exclusive LIV Golf prizes
We are offering exclusive prizes for organisers receiving Early Access. These are yours to give away!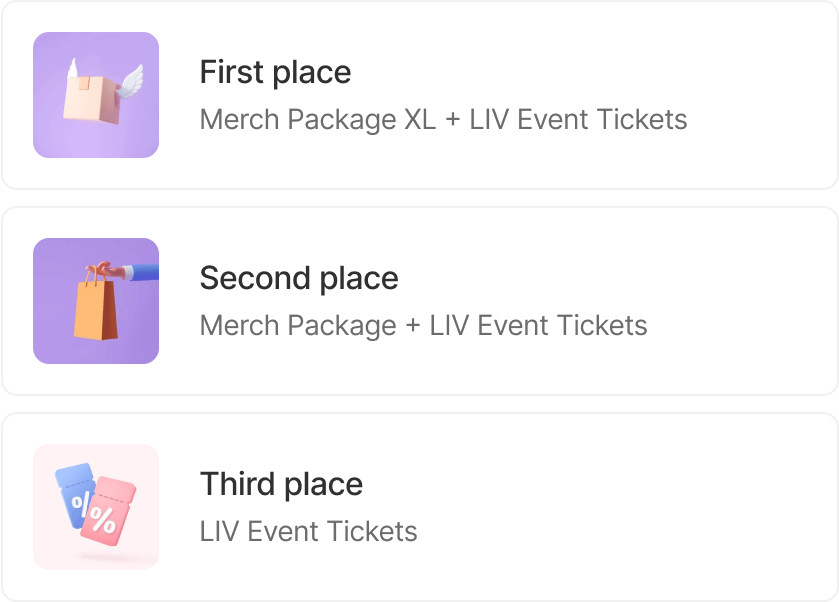 Win the ultimate prize
One of the participating teams will be randomly selected to win an all inclusive weekend to one of the LIV Golf events for the whole team (4 players), including meet & greets with the RangeGoats players Thomas & Harold.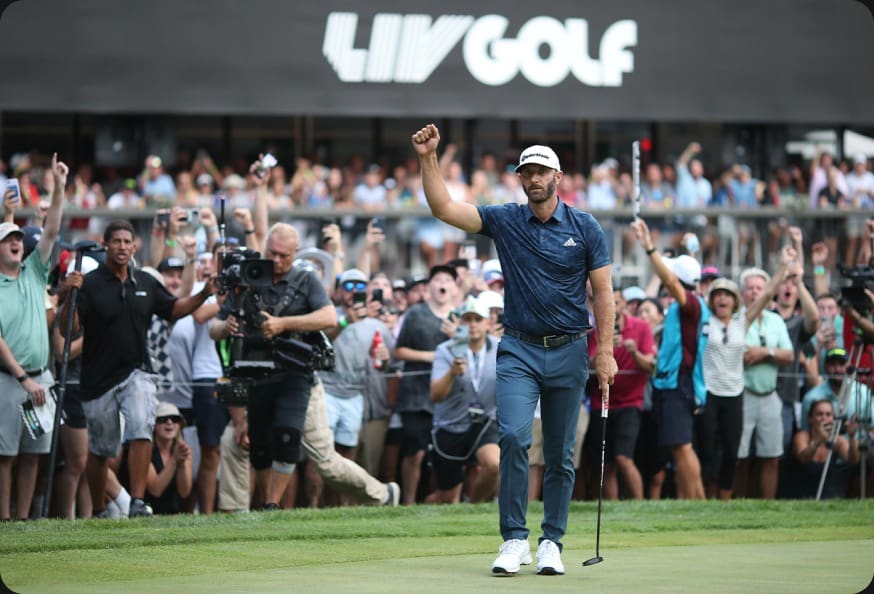 Step 1
Set up your tournament.
Simply create a name for your tournament, indicate how long you want it to run, which golf clubs it takes place in and what the registration fees are.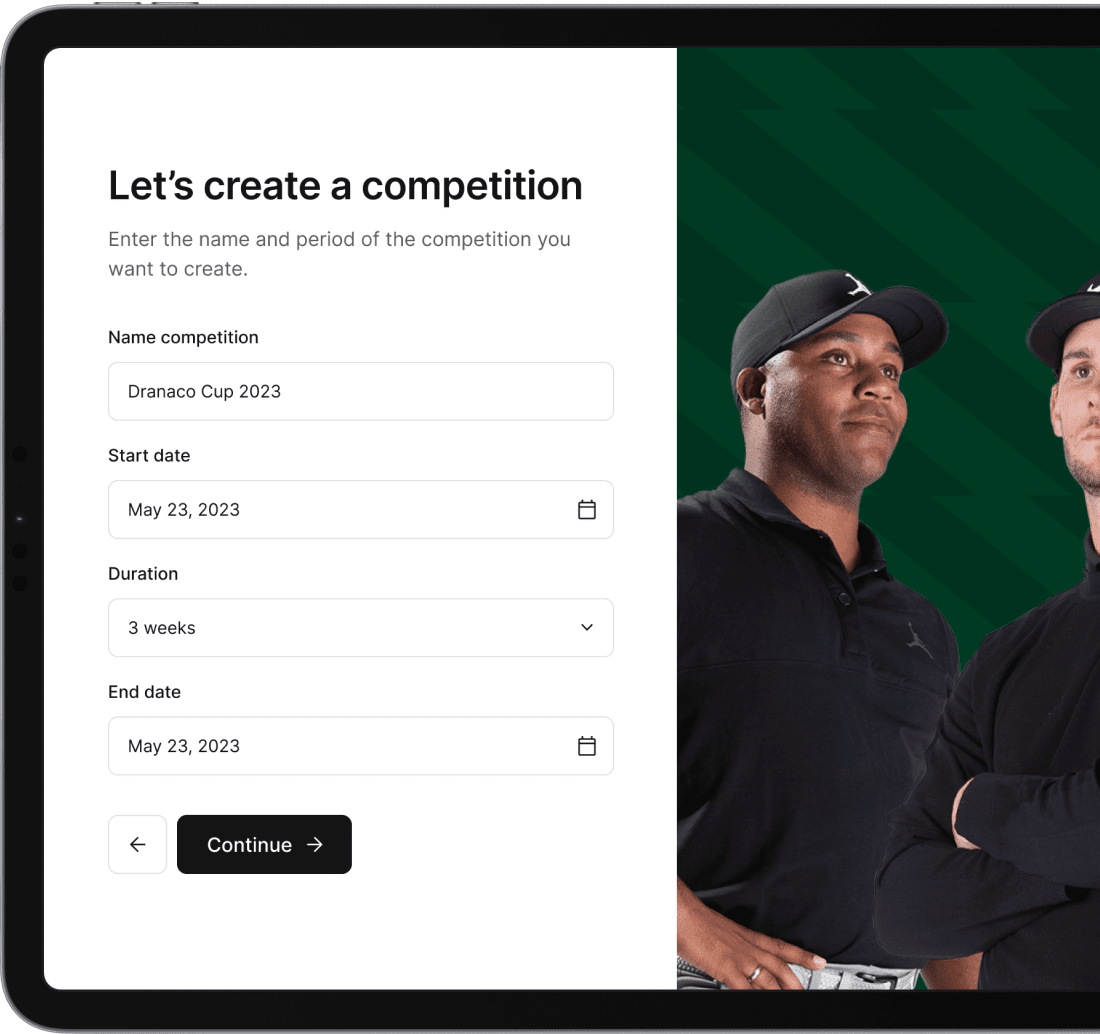 Step 2
Get prizes from our exclusive prize pot.
We have exclusive LIV Golf prizes set up for you, ready to be added to your tournament!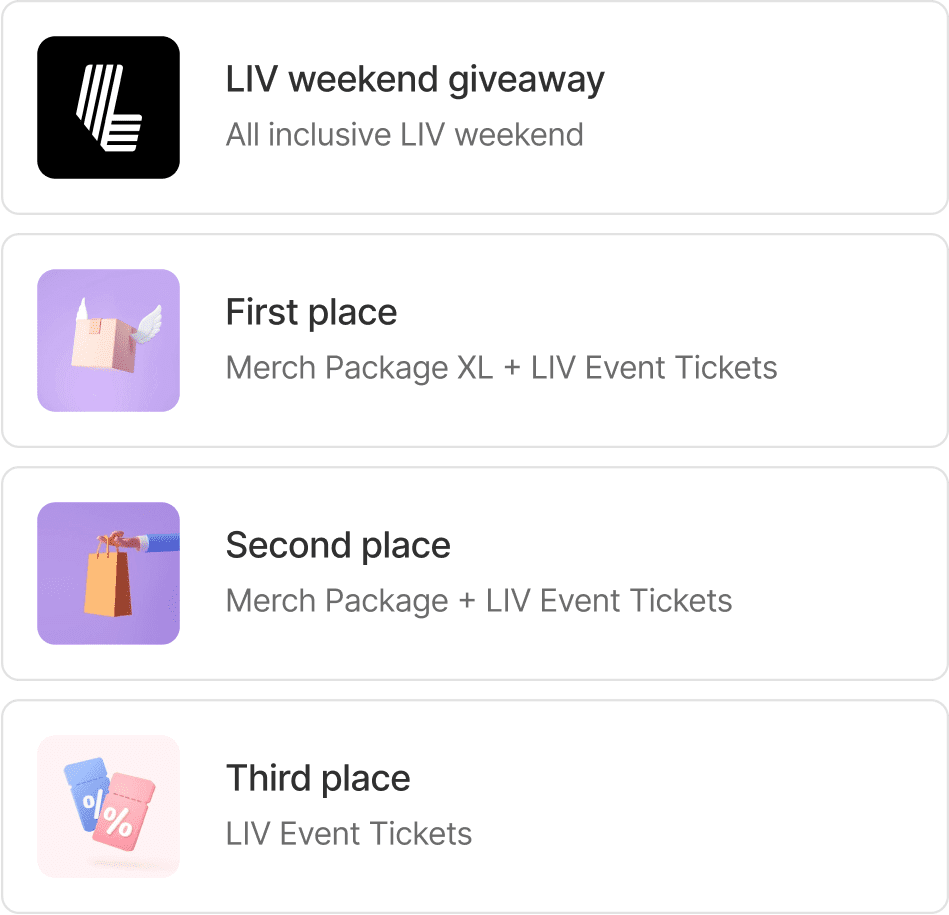 Step 3
Promote your tournament
Get the word out to your members or followers about this tournament. Use email, social media and word of mouth to get them excited about team play!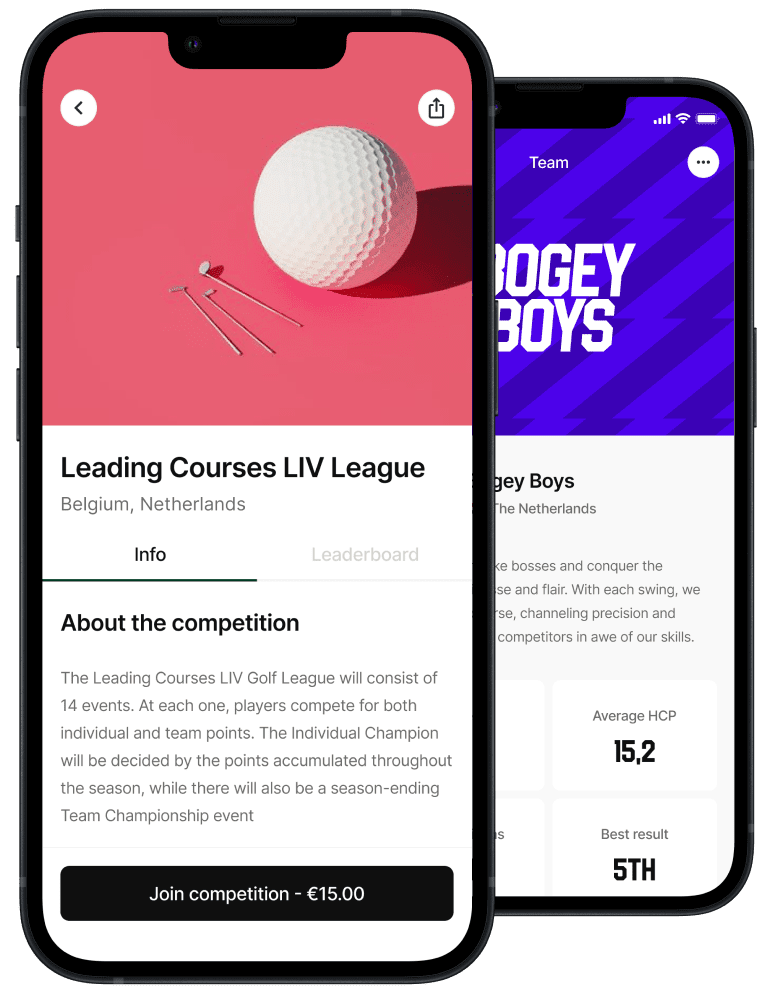 Step 4
Let the game begin!
Players can now start forming teams and registering for the tournament. This part is all automated, so you can sit back and enjoy watching the scores roll in and the final winner is picked!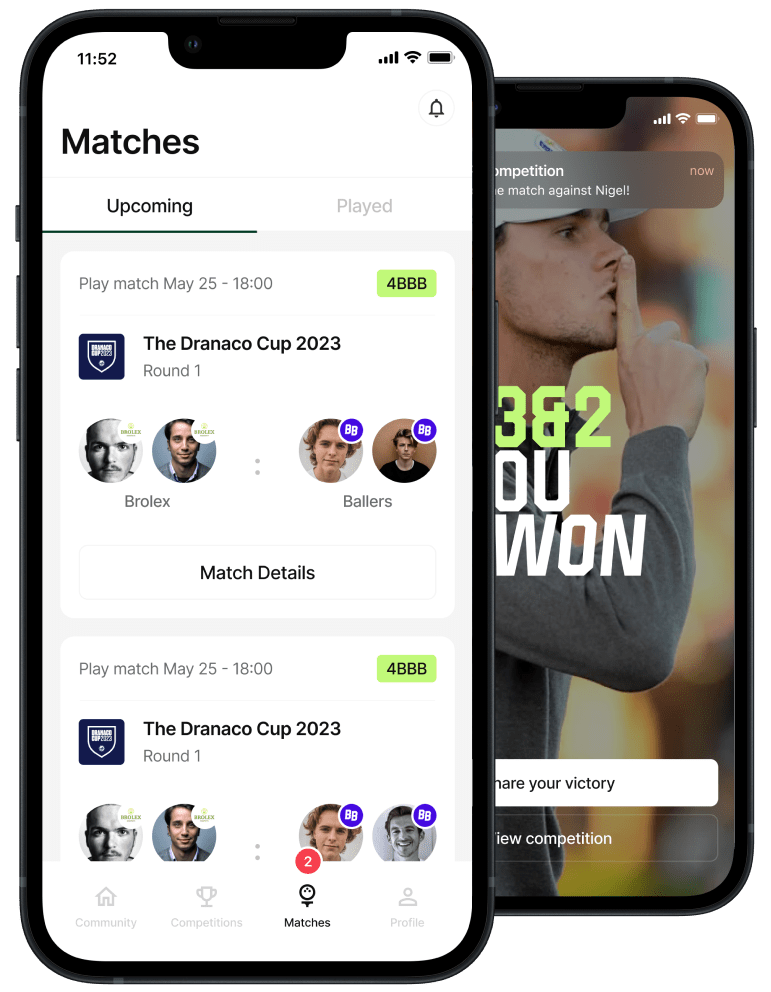 Step 5
Victory!
Based on the scores that are entered by the teams, an eventual winner is picked by WAMP at the end of the tournament. They are automatically notified via WAMP about their victory!